The Black History Museum and Cultural Center of Virginia
REAL PEOPLE. REAL PLACES. REAL STORIES.
Discover a location where there is the opportunity for growth and success. Find your place in a city where the quality of life is high, the cost of living is low, and there are new experiences to be had at every turn. Welcome to Richmond, Virginia. We've been waiting for you.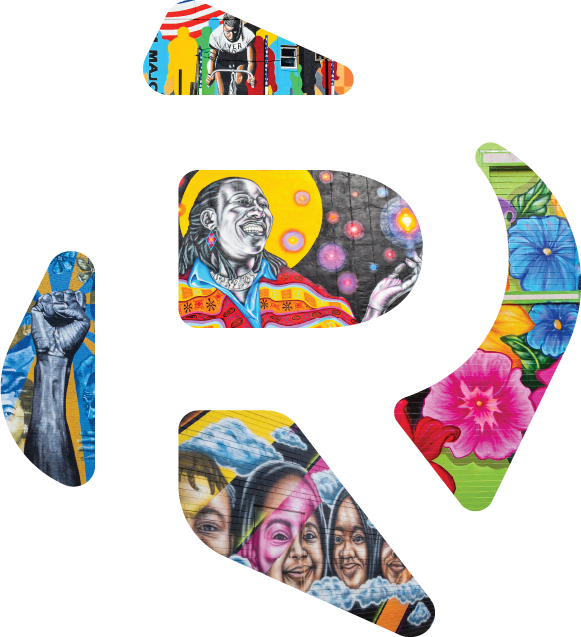 An Environment Your Employees Will Love
When considering moving or growing a company in Richmond, Virginia, employee happiness is an important consideration. Do transit options and a fast commute make it easy to get around? Are there plenty of trails and parks to explore? Will the arts and culture scene inspire? Will employees be satisfied with the cost of living and housing options?
The answer is a resounding "yes."
They say seeing is believing, so check out our stats and discover why Richmond stands out.
METRO AREA FOR CORPORATE HEADQUARTERS
Source:
Business Facilities Magazine
HIGHER EDUCATION STUDENTS WITHIN A
150-MILE RADIUS
Source:
Greater Richmond Partnership
How Cost of Living in Richmond Stacks Up to Other Top Regions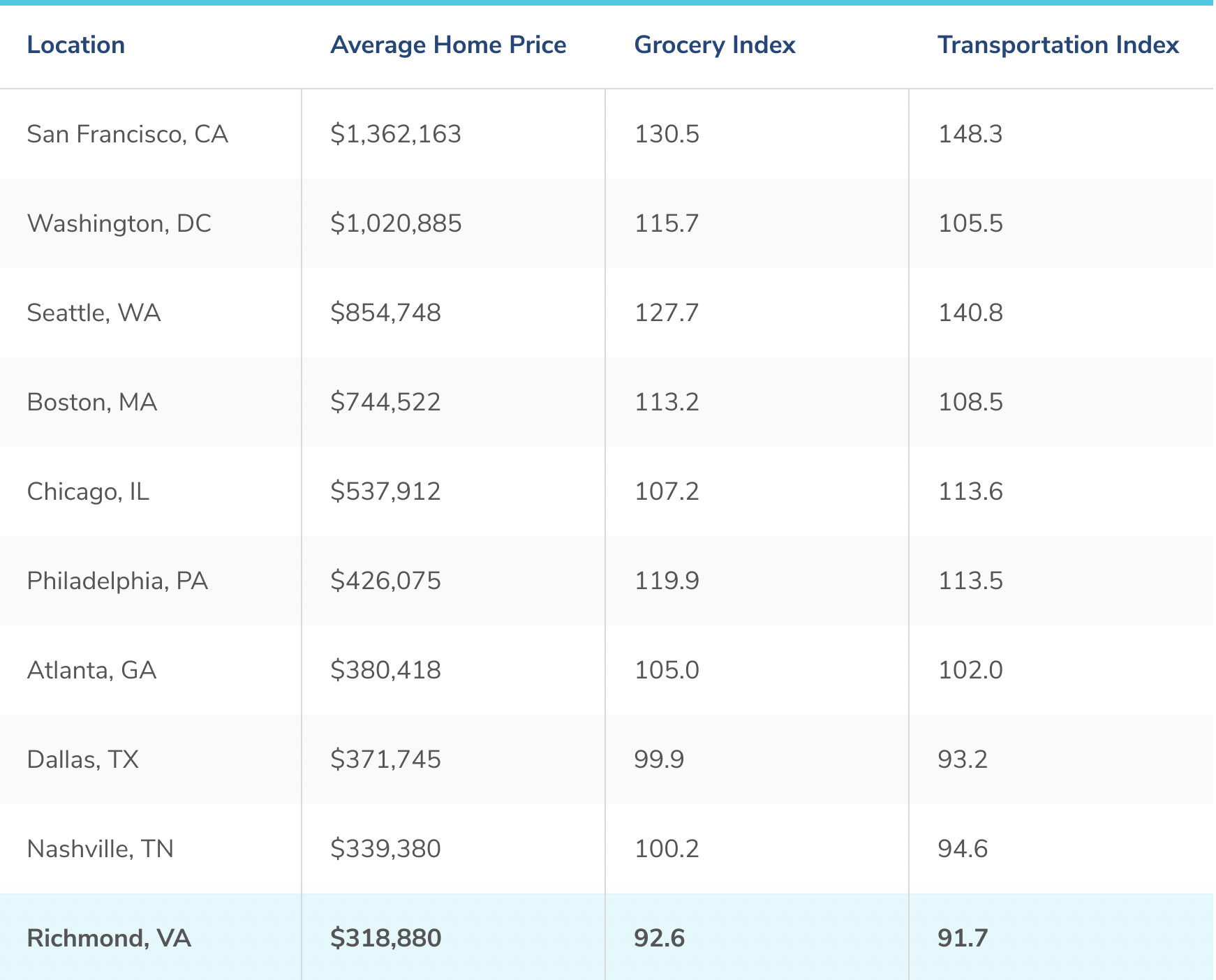 Source: C2ER Cost of Living Index; Annual Average 2020. Updated July 2021.
The pandemic has forever changed the way we live and work. Potential recruits – including young professionals – are choosing places with a high quality of life to put down roots. Over the past few years, new residents have added to Richmond's already overflowing talent pool, providing you a real opportunity to grow.
NEW RESIDENTS MIGRATED TO
THE REGION BETWEEN 2015 AND 2019
EXPECTED INCREASE IN CITY POPULATION BY 2050
Sources: Greater Richmond Partnership, U.S. Census Bureau
Sources: Greater Richmond Partnership, U.S. Census Bureau; Weldon Cooper Center for Public Service
Source: Weldon Cooper Center for Public Service
For more than 41,000 people, the student experience is the Richmond experience.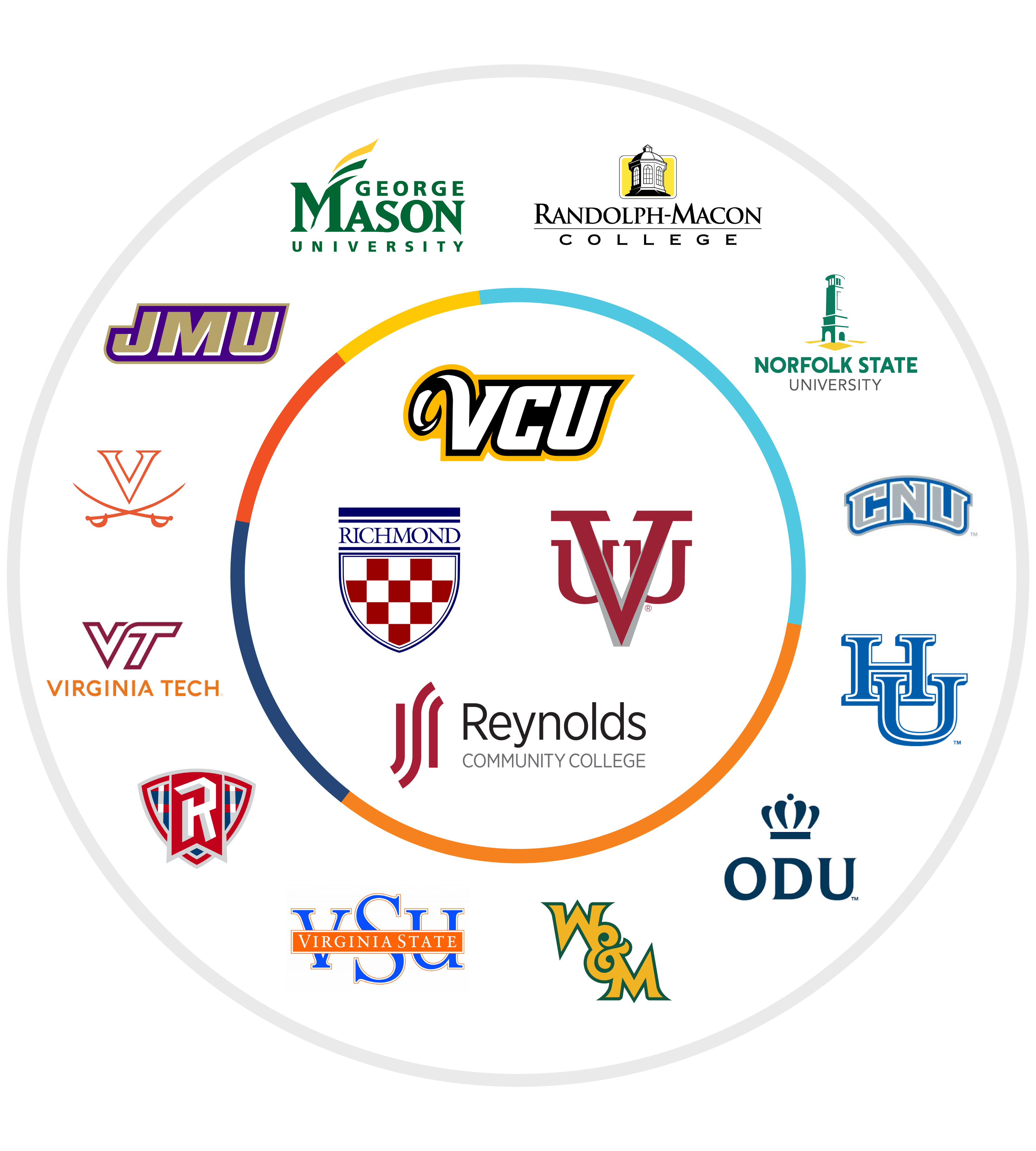 CONTINUE EXPLORING RICHMOND, VIRGINIA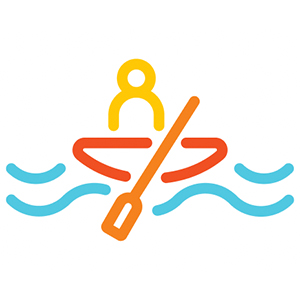 With a bustling arts and culture scene, quick commutes, and the outdoors at your doorstep, Richmond offers an outstanding quality of life.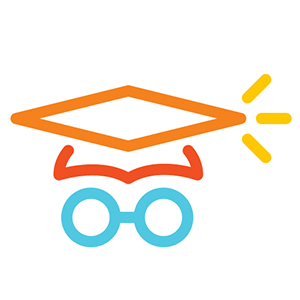 Options for education abound in the region with 22 higher education institutions – many nationally ranked and state acclaimed.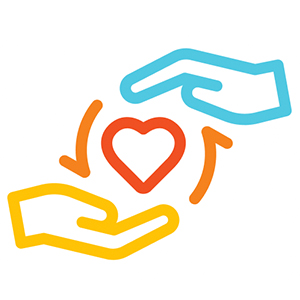 Richmond is a minority-majority city that celebrates diversity and efforts to make our community healthy and resilient.
With the cost of living below the national average, and a vibrant housing market, the value of living in Richmond is hard to beat.

More than 1.3 million residents live in our region. It's the talent companies need to fuel their innovation.
Interested in growing your business in Richmond, Virginia?
Reach out to Richmond Economic Development.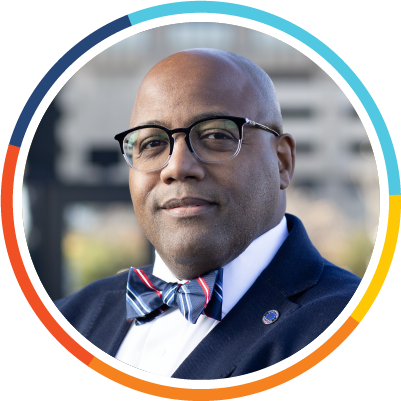 DIRECTOR OF ECONOMIC DEVELOPMENT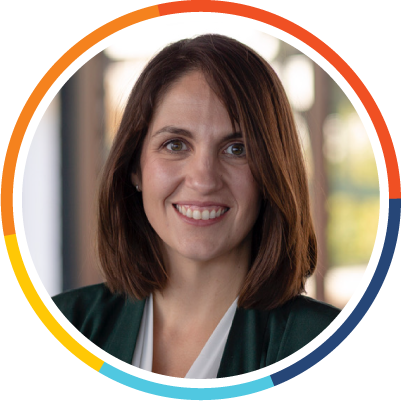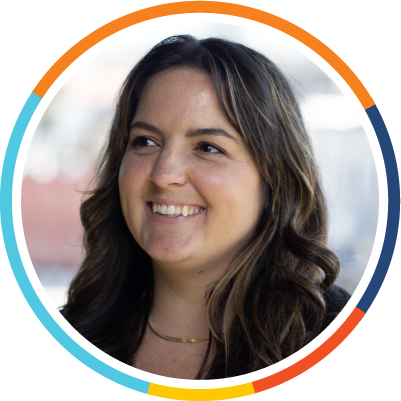 BUSINESS INVESTMENT & JOB CREATION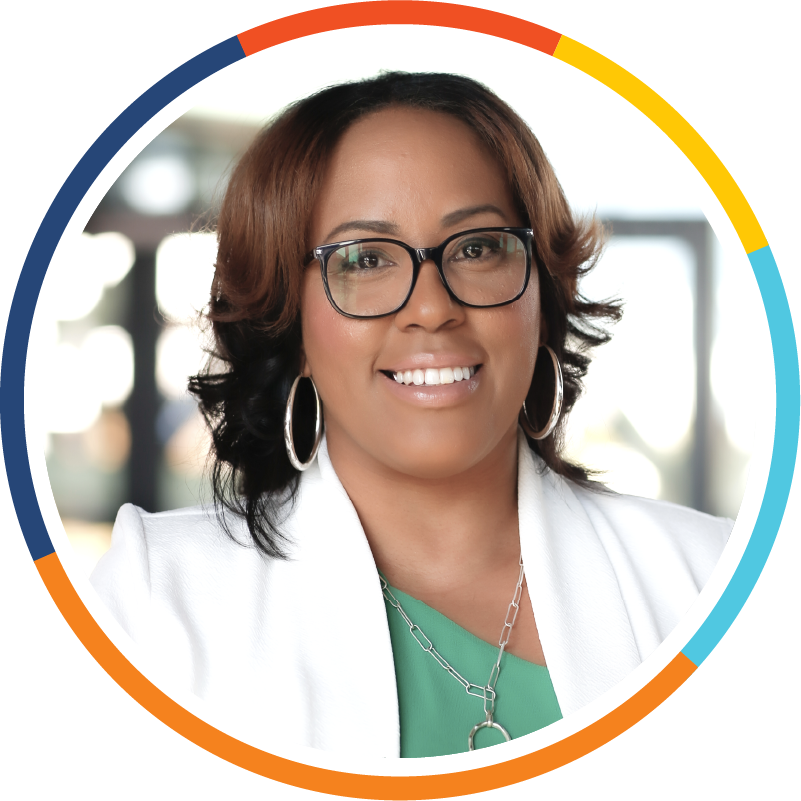 BUSINESS RETENTION & EXPANSION