Fintech firm Koalafi's office space located in the Manchester neighborhood
REAL VISION. REAL INVESTMENT. REAL OPTIONS.
If you are looking for real estate for a new, expanding, or relocating business, you will find it here in Richmond, Virginia. We offer unique spaces that companies want today, enhanced by the transformational efforts that will make our city even better tomorrow.
Looking for trophy office space with views of the river? We have them. A downtown wet lab to investigate the next life-saving science? We offer those, too. Adaptive reuse that converts centuries-old buildings into modern-day facilities? Richmond satisfies.
SPECIALIZED SPACES FOR ENTREPRENEURS
Richmond's entrepreneurial ecosystem offers spaces that cater to new and growing companies' unique needs. 1717 Innovation Center, a collaborative workspace backed by Capital One Impact Initiative, is home to high-growth business incubator Startup Virginia and Lighthouse Labs, an equity-free, early-stage startup accelerator. Hatch Kitchen provides shared commercial kitchen space, private food production suites, co-warehousing, and mentorship for new and growing specialty food and beverage creators. Burgeoning life sciences companies can tap into Richmond's thriving biotech hub at Activation Capital's Bio+Tech Center, an incubator within the BioTech Park with 10 wet labs and a shared space for emerging companies.
To encourage redevelopment of underutilized properties, the City of Richmond identified priority properties available for private purchase. Learn more about available city-owned properties.
TRANSFORMATIONAL REDEVELOPMENT
Skyline-changing projects that will shape Richmond's future
On May 8, 2023, the development agreement between the City of Richmond and its development partner, RVA Diamond Partners, was unanimously approved by City Council, marking a significant milestone in Richmond's planned 68-acre Diamond District. Located at the crossroads of I-64/I-95 and North Arthur Ashe Boulevard, the new home to the Flying Squirrels will be a multipurpose stadium integrated into a connected, green, and equitable mixed-use development. It will include mixed-income housing, commercial office space, retail space, restaurants, and hotels along a revised street grid, incorporating engaging architecture and a walkable urban experience with access to adjacent and redeveloping neighborhoods. A signature park between Arthur Ashe Boulevard and Hermitage Road will serve as a central gathering place with greenways leading to smaller public parks and other attractions.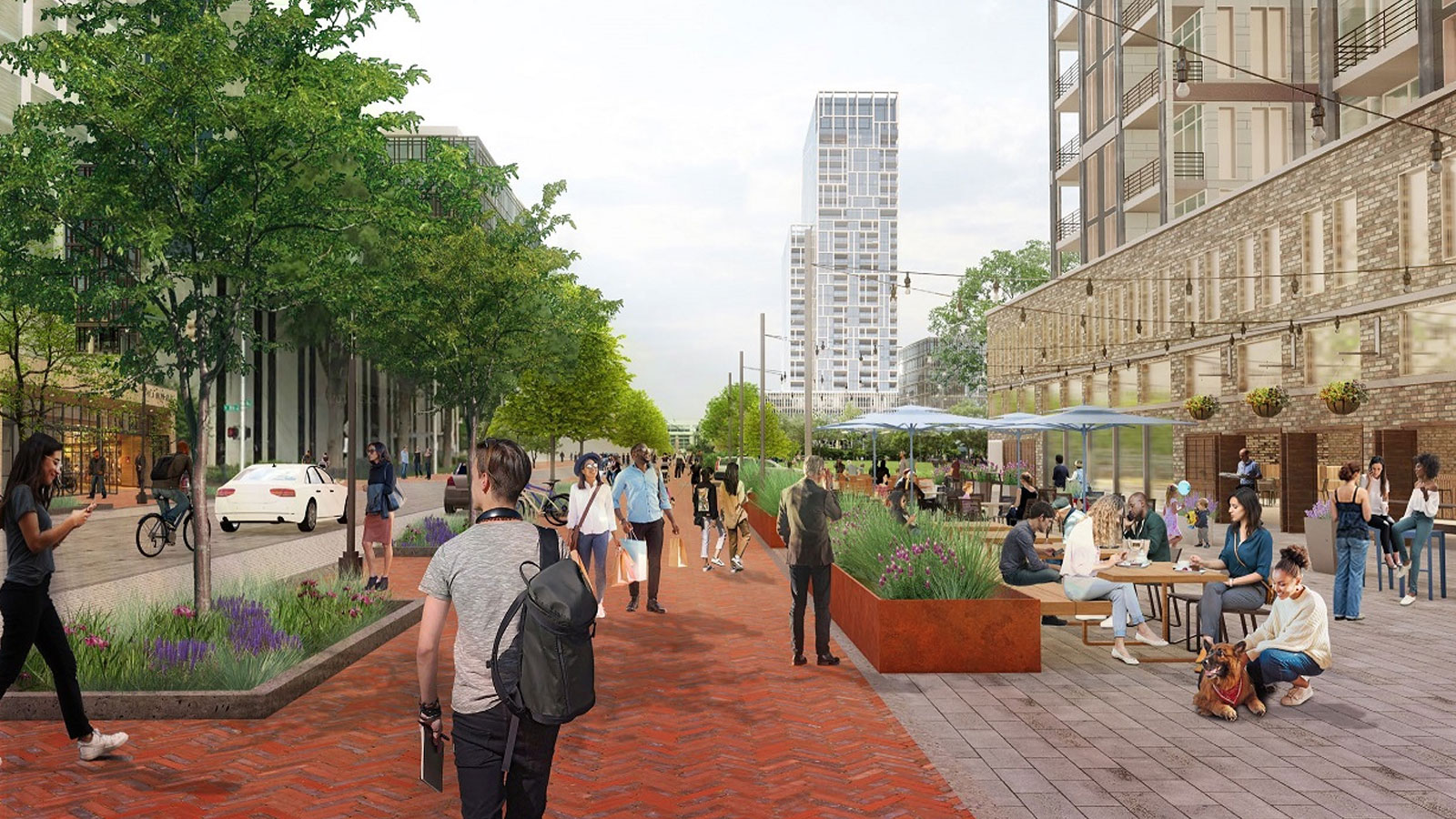 In November 2022, the EDA, in collaboration with the Greater Richmond Convention Center, issued a request for interest to solicit creative development responses from financially capable and experienced development teams interested in purchasing and redeveloping approximately 9.4 acres of under-utilized, EDA-owned property in Richmond's City Center Innovation District. The vision for City Center is to redevelop the area to become a mixed-use, mixed-income urban innovation district to accelerate our fast-growing pharmaceutical manufacturing research and development cluster. It will also include a new headquarter hotel supporting the Greater Richmond Convention Center.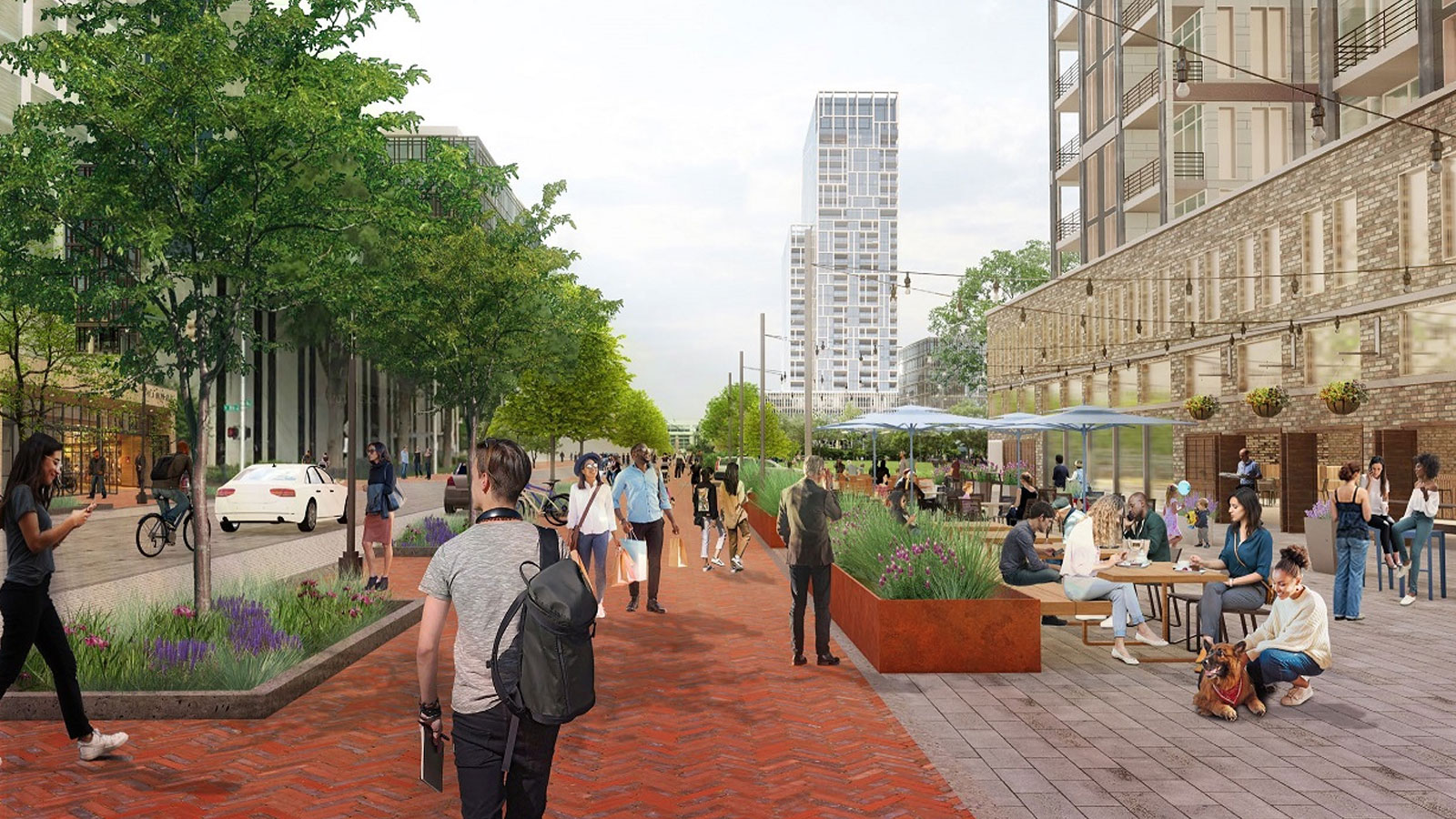 COMMERCIAL PERMITS APPROVED
Source:
City of Richmond, Virginia (FY 2022)
SQ. FT. OF EXISTING COMMERCIAL SPACE
CAPITAL INVESTMENT, ANNOUNCED PROJECTS
Source:
City of Richmond, Virginia (FY 2022)
Interested in learning more about real estate in Richmond, Virginia? Reach out to Richmond Economic Development.